When I started this website it was always with the intention to write a blog; an online journal. In doing so I realised how difficult it is to write well. I thought that the blog would help me to develop my art practice whilst making connections with people out in the wider world. But, in reality, the writing was difficult and time-consuming, so sadly, I lost confidence and let it go. I do think writing is important though. So many things happen around the work that 'need' words and writing is a good way of thinking or wrestling with an idea.
Now feels like a good time to start writing again now that the worst of the Covid-19 pandemic seems to have passed. It was such a challenging time, but I tried to respond in a positive way. Without access to the studio, I simplified my approach to the work and focused on what was within my reach. This led to increased engagement with the coastline where I live and I began to experiment with different ways of working whilst walking. As well as developing my photography and drawing practices, I created a digital film using my iPhone; an art form that was new to me. Working with such a small, handheld device felt quite intimate and the work began to move tentatively towards performance. This was quite a surprising development and I'm keen to explore it further.
Here is a very short trailer for Crossings, my iPhone film which I exhibited in September 2021.
In August, I was commissioned by Ensemble, a research project based at Lancaster University, to produce work for the Entangled Festival sketchbook challenge. The idea was to find something of interest in nature and respond to a series of prompts; observing and recording discoveries in a notebook. I chose to focus on the salt marsh that I cross on my daily walks on Morecambe Bay. The prompts got me thinking about the marsh and exploring it in much more detail than I had previously. One day I was out walking, thinking about who or what the salt marsh has relationships with when I stumbled across some crab remains in a dried-up ditch. A feast for seabirds perhaps? The remains reminded me of an archaeological site and I crouched down in the ditch to document the various body parts.
My involvement with the sketchbook challenge began to shift my attention from the extensive mudflats and tidal transformations that were the focus of my iPhone film towards the loss of salt marsh occurring nearby. Looking back through my archive of photographs I realised just how quickly the marsh is eroding. I have since begun to explore these environmental changes through my work. I feel powerless with regard to stopping the erosion, but beginning to document it, research, and try to understand what is happening feels positive and worthwhile. Salt marshes are precious carbon absorbers, important habitats, and provide us with natural coastal protection. We must try to protect them. A new project is beginning to take shape and I will write more about that further down the line.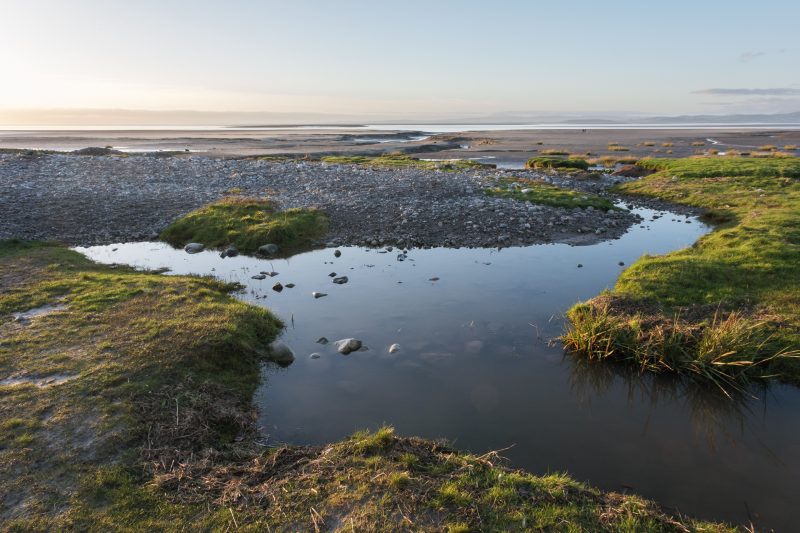 As always I'd love to hear from you. Please leave me any questions, suggestions, or comments by using the form below.
I have moved my mailing list to MailChimp to make it easier for people to subscribe and unsubscribe! I promise not to drop too much into your inbox – perhaps once a month!
Happy new year and best wishes!